Julien Grossmann explores different facets of globalisation, using a range of contemporary and historical media. Sound installations play a leading role in his work, inviting the audience to navigate between looking and listening. Music and sound, however abstract, form immaterial testimonies of cultural and economic histories. Grossmann elaborates on this quality, drawing from audio archives from the early 20th century to the present in order to trace global connections and frictions.

The audio fragments in his works resonate with histories of global trade, Western expansionism and resistance. Grossmann makes such connotations tangible and forges new associations by ingeniously reworking sounds, adapting musical instruments, and constructing his own speakers and players, using materials that are intimately entwined with the dynamics of globalisation as visual and symbolic counterparts. He alludes to oil and gold, the stuff central to the global economy that has fuelled territorial claims and conquests. Even the media from which Grossmann borrows his sounds – from early wax cylinders to today's digital cloud – turn out to have shaped global relations in particular ways.

Julien Grossmann (Metz, 1983) was trained in both music and the visual arts. Customs and Claims is his first large solo exhibition.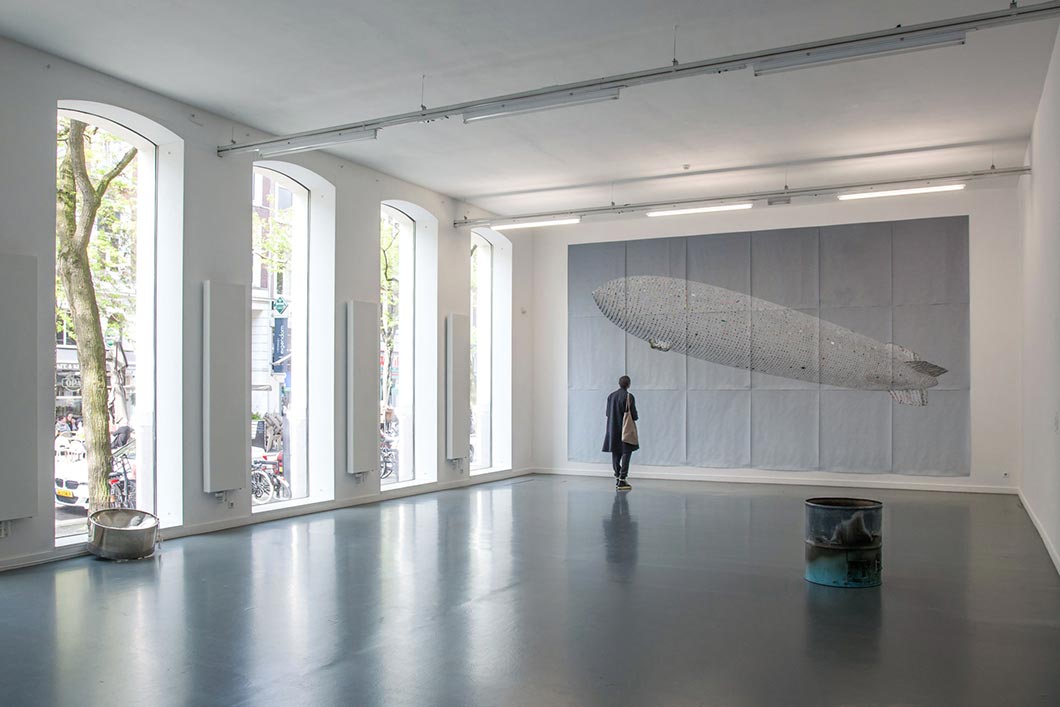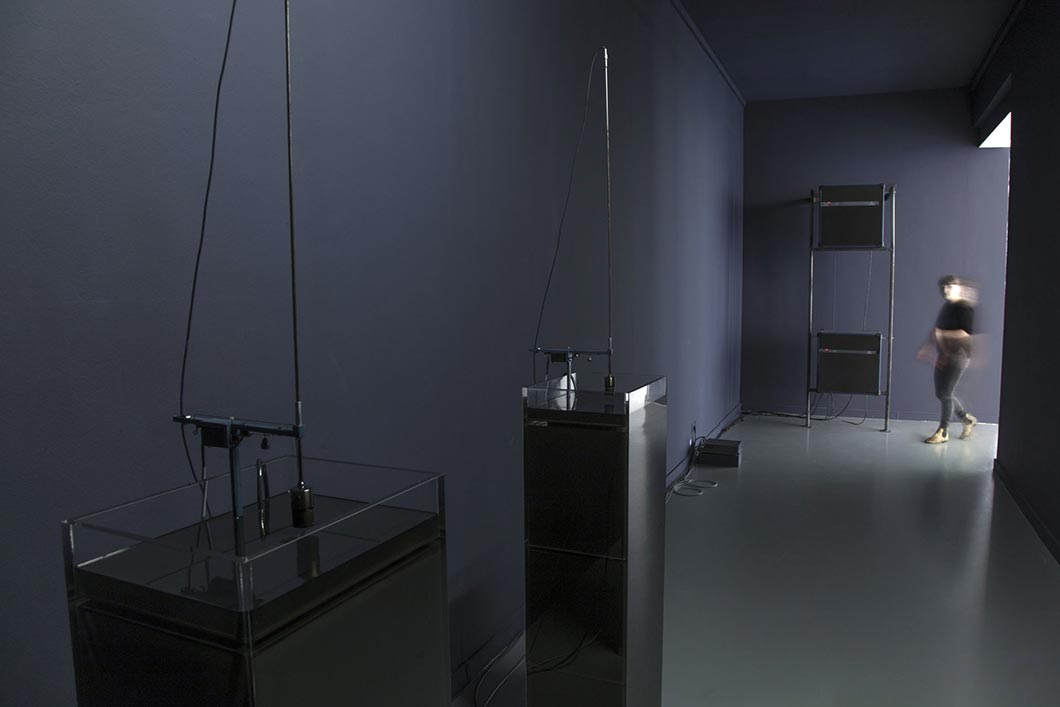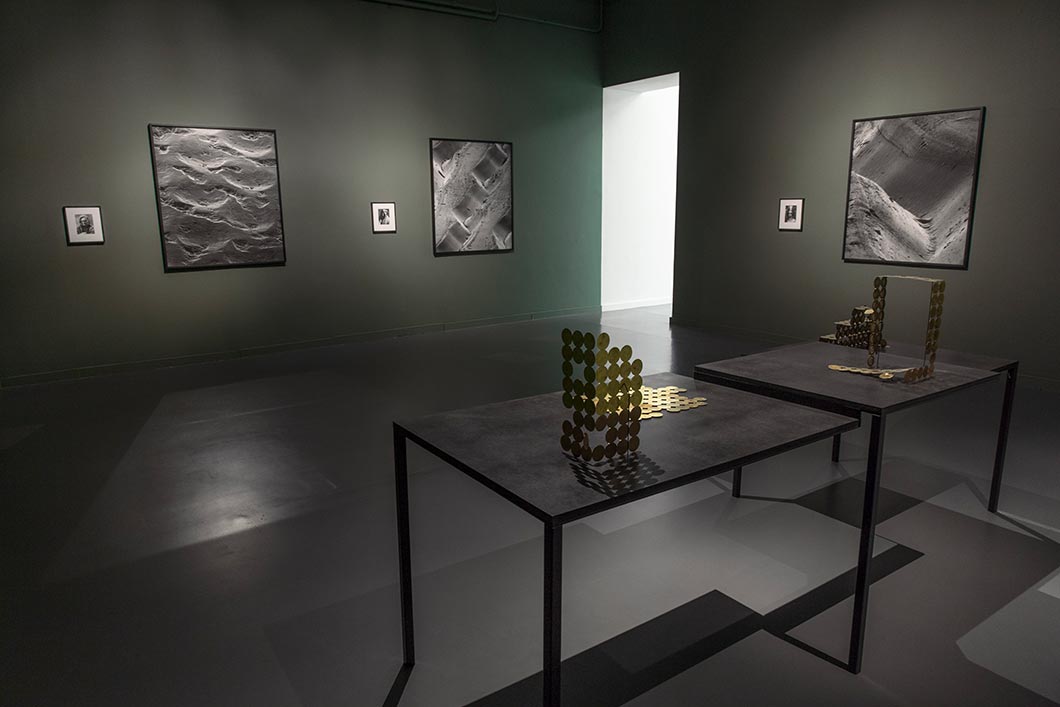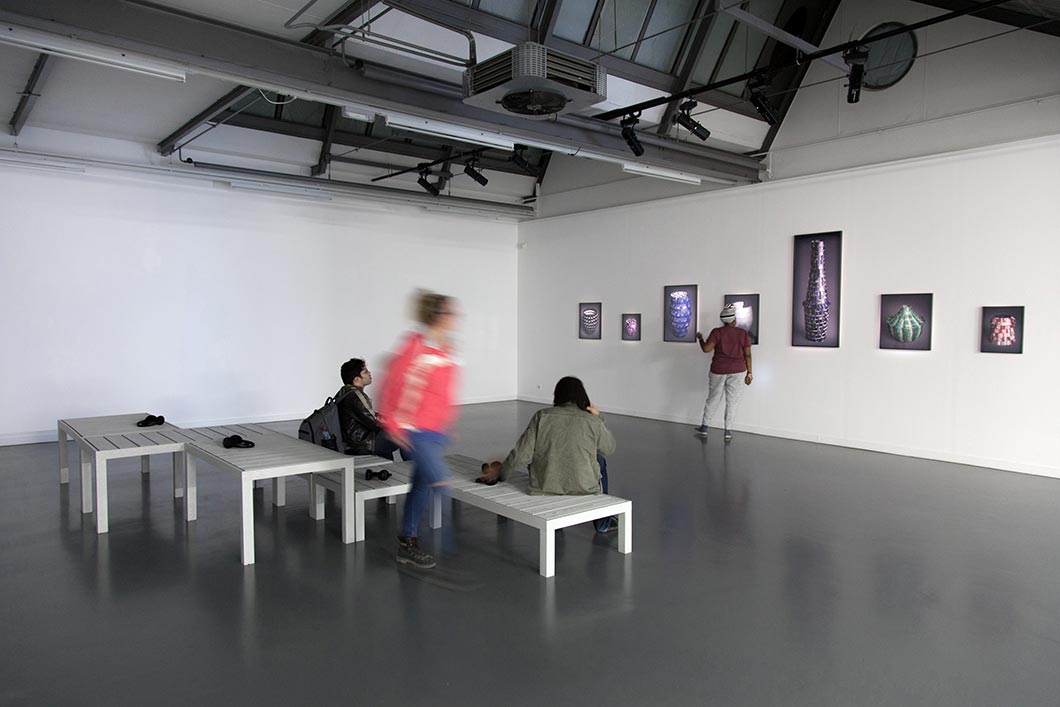 photos: Exhibition Customs & Claims at TENT, Rotterdam, 2017